Health Care Reform artwork by Barbara Robertson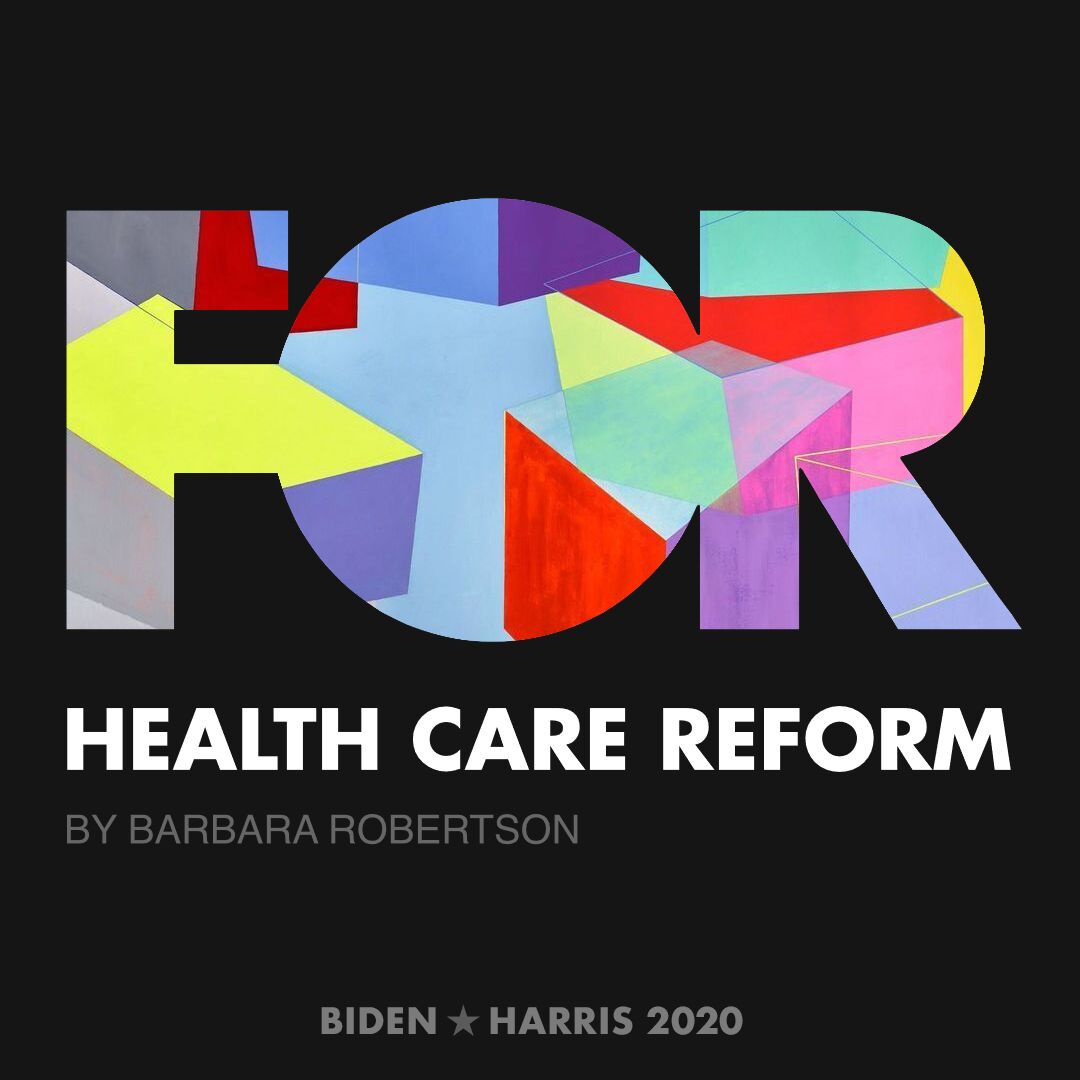 About the Art
One of a series of large scale paintings produced during the pandemic.
Seattle based artist Barbara Robertson is known primarily for her work in experimental printmaking. Recently she has expanded her work to include digital animation, sound installations, paintings and mixed media works on paper.
Biden's Plan
On March 23, 2010, President Obama signed the Affordable Care Act into law, with Vice President Biden standing by his side, and made history. It was a victory 100 years in the making. It was the conclusion of a tough fight that required taking on Republicans, special interests, and the status quo to do what's right. But the Obama-Biden Administration got it done.
Today, the Affordable Care Act is still a big deal. Because of Obamacare, over 100 million people no longer have to worry that an insurance company will deny coverage or charge higher premiums just because they have a pre-existing condition – whether cancer or diabetes or heart disease or a mental health challenge. Insurance companies can no longer set annual or lifetime limits on coverage. Roughly 20 million additional Americans obtained the peace of mind that comes with health insurance. Young people who are in transition from school to a job have the option to stay covered by their parents' plan until age 26.
But, every day over the past nine years, the Affordable Care Act has been under relentless attack.
Read Biden's Full Agenda