The Latino Community artwork by Clark Wiegman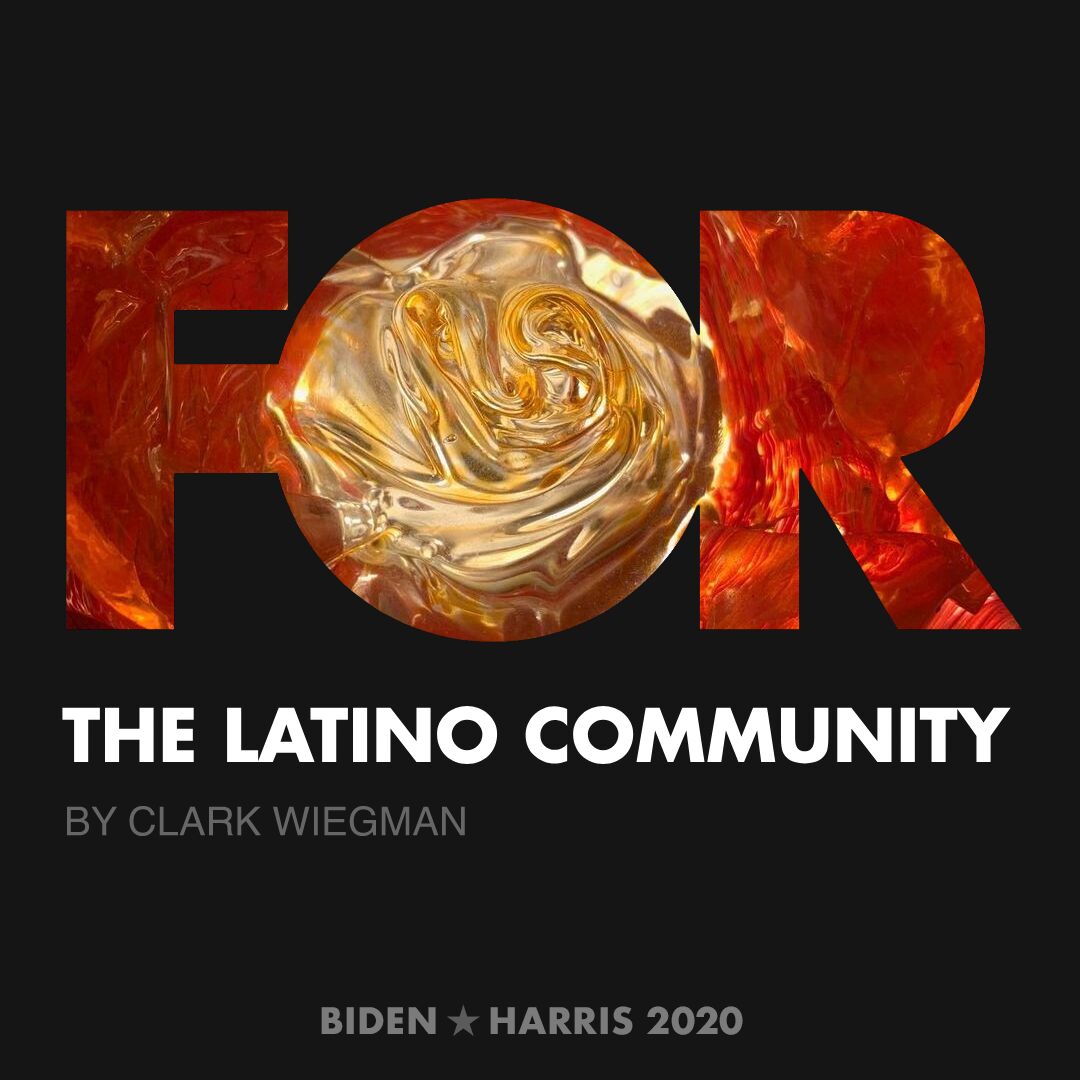 About the Art
Suspension for Rose Garden Library in San Jose, CA. Elements stream through building into lobby as a rocketing bouquet that celebrates a multicultural efflorescence of literature.
Clark Wiegman creates multifaceted environmental artworks for contexts ranging from libraries and parks to transit centers and airports.  His work explores the way culture frames nature as lived experience.
Biden's Agenda
Joe Biden believes that the story of America is one of ordinary people doing extraordinary things. The Latino community is a core part of the American community and their contributions are evident in every part of society. Our nation's ability to draw and welcome hard-working, aspirational people from every culture, from every nation is an indisputable strength. Our diversity is the source of America's constant renewal – the reason we've been able to remake ourselves over and over.
President Trump's assault on Latino dignity started on the very first day of his campaign. His assault doesn't just reveal itself in the betrayal of the Dreamers or in the pardoning of a sheriff who has terrorized the Latino community. It's in the underfunding of schools, in attacks on labor and the ability of workers to bargain for their worth, and in the neglect of Puerto Ricans after Hurricane Maria. Trump's strategy is to sow division – to cast out Latinos as being less than fully American.