Criminal Justice Reform artwork by Amanda Jolley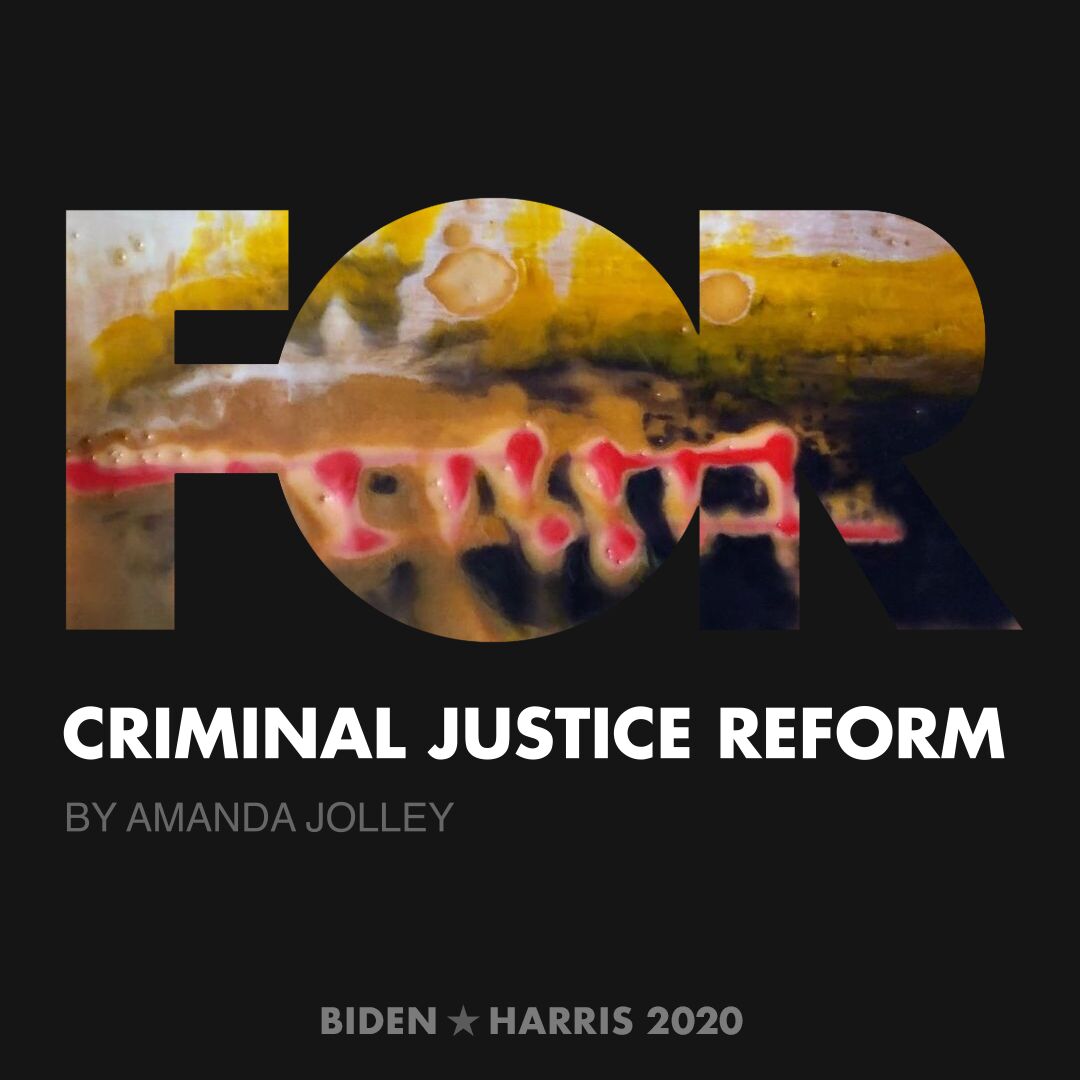 About the Art
Abstract painting utilizing excavated layers.
Amanda Jolley paints from her studio in Kansas City MO. The inspiration for her work comes from observation of the patterns and story found in every day life, and how they complement and often mirror the connections in the brain and processing of the subconscious.
Biden's Plan
Equality, equity, justice – these ideas form the American creed. We have never lived up to it and we haven't always gotten it right, but we've never stopped trying. This is especially true when it comes to our criminal justice system.
Today, too many people are incarcerated in the United States – and too many of them are black and brown. To build safe and healthy communities, we need to rethink who we're sending to jail, how we treat those in jail, and how we help them get the health care, education, jobs, and housing they need to successfully rejoin society after they serve their time. As president, Joe Biden will strengthen America's commitment to justice and reform our criminal justice system. 
Read Biden's Full Plan